As the nation's largest provider of virtual medication for opioid use disorder (MOUD) treatment, the Bicycle Health Medical Group will provide regular updates on the nation's opioid crisis to our staff, patients and followers.
The DEA Rules & Telehealth for OUD
Last month, Chris Larsen at Behavioral Health Business wrote an article entitled, DEA 'Open To Considering' Special Registration Process for Telehealth Controlled Substance Prescribing in which he shared the news that the DEA may - as the title suggests - be considering a Special Registration Process for telemedicine providers.
Our hope is that this new process would allow telehealth-based medical groups like ours to continue to prescribe medications like Buprenorphine / Naloxone (Suboxone) without requiring an in-person exam.
Those who follow us on social media know Bicycle Health has not stopped promoting this issue. We've been relentless in encouraging the DEA and federal regulators to protect virtual access to MOUD treatment.
We encourage anyone reading this to follow Bicycle Health on social media and to share the content we post there.
Fentanyl Awareness & Information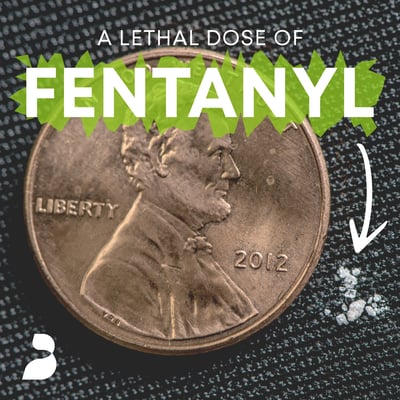 For Fentanyl Awareness Week, we created and shared an educational series, which provides a deep dive into fentanyl, a dangerous and potent opioid that has contributed to countless overdose deaths.
We answer questions like:
What is fentanyl?
Where does fentanyl come from?
Why is fentanyl so dangerous?
How potent is fentanyl?
What can we do to combat the opioid epidemic and fentanyl deaths?
We invite you to head over to our Instagram for the full series.
Harm Reduction Partnership: End Overdose
At Bicycle Health, we have teamed up with End Overdose, a harm reduction nonprofit group, to support their efforts to end drug-related overdose deaths. Harm reduction is a vital component of overdose prevention, and we are so thrilled to be working with them.
Check out the compelling videos we created with End Overdose on our TikTok and YouTube channels.
Ensuring MOUD for Alabama Patients
Regulatory changes that went into effect in 2022 forced telehealth MAT patients in Alabama to have an in-person appointment annually in order to continue receiving their medication.
To ensure that our Bicycle Health patients in Alabama could continue receiving Suboxone, we flew our clinicians there last year to fulfill the in-person appointment requirement. Through our efforts, we were able to help more than 500 of our patients continue their treatment.
This year, we returned to Alabama, renewing access for patients who were still unable to find local providers. Read more and share here.
Telehealth Bridges the Treatment Gap for OUD
There are many barriers to high-quality OUD care, such as:
Lack of transportation
Geographical barriers like living in a rural area
Treatment cost
Lack of health insurance
Stigma
Co-occurring mental health disorders
Responsibilities like childcare or caretaking
Telehealth treatment has been shown to greatly increase access to OUD medications and care. Read more from Dr. Danny Nieves-Kim, an addiction medicine specialist at Bicycle Health, on why—for some patients—telehealth could be the only path for treatment.
Bicycle Health in the News
Our groundbreaking research with JAMA Network Open on the limited availability of buprenorphine in pharmacies has garnered widespread attention.


Bicycle Health's Director of Research, Scott Weiner, delves into the reasons why the medication is sometimes difficult to access from pharmacies across the country, and identifies possible solutions in MedPage Today.


The DEA has also given itself time to rethink the future of remote prescribing of controlled substances, but we are not waiting for their next guidance to act.


"We're working to help the government find the right solution that both improves access and has the right guard rails to get high quality care to patients," says Ankit Gupta, Bicycle Health CEO, in Modern Healthcare.
New Insurance Partners
In addition to working with providers like Anthem, United HealthCare, Cigna, Medicare and BlueCross BlueShield, Bicycle Health is pleased to welcome several new insurance partners, including:
Aetna
Blue Care Network of Michigan (BCN)
If one of these companies provides your health insurance, please let us know to transition your cost of care to your insurer.
Not sure if your insurance is accepted? Visit our Insurance Coverage by State page to view all partners. We're always extending our reach to work with more insurers and help people like you.