DEA's proposed rules regarding teleOUD treatment
On Friday October 6, the DEA announced they would be extending eased pandemic rules for prescribing controlled substances via telemedicine through the end of 2024.
The new regulations would allow all patients — not just those with preexisting providers — to be prescribed controlled substances without an in-person visit. The agency said it plans to issue new "standards or safeguards" by fall 2024.
In September, the U.S. Drug Enforcement Agency (DEA) hosted a telehealth listening session in Washington, DC. The goal of the two-day sessions was to gather feedback on the issue of telehealth prescribing, specifically the prescribing of controlled substances like buprenorphine.
Dr. Brian Clear, MD, the Chief Medical Officer at Bicycle Health, was one of a handful of experts selected to present information about the successful treatment of opioid use disorder through the practice of telemedicine.
Below is a snippet from Dr. Clear's presentation. You can check out the entire presentation here.
Albertsons Collaboration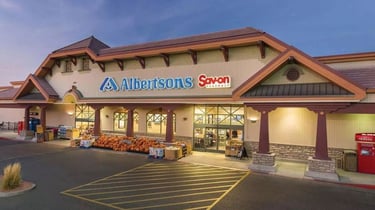 We are expanding access to care! We have made prescriptions for buprenorphine extended release injections (known as Sublocade) available to patients across 17 states through a joint effort with Albertsons Companies pharmacies. This collaboration increases access to medications for opioid use disorder (MOUD) by enabling our doctors, nurse practitioners, and physician assistants to prescribe monthly injections of buprenorphine that can be filled inside an Albertsons Companies pharmacy as an alternative to taking daily buprenorphine/naloxone (Suboxone) orally. Read the article here.

Telehealth UDS Findings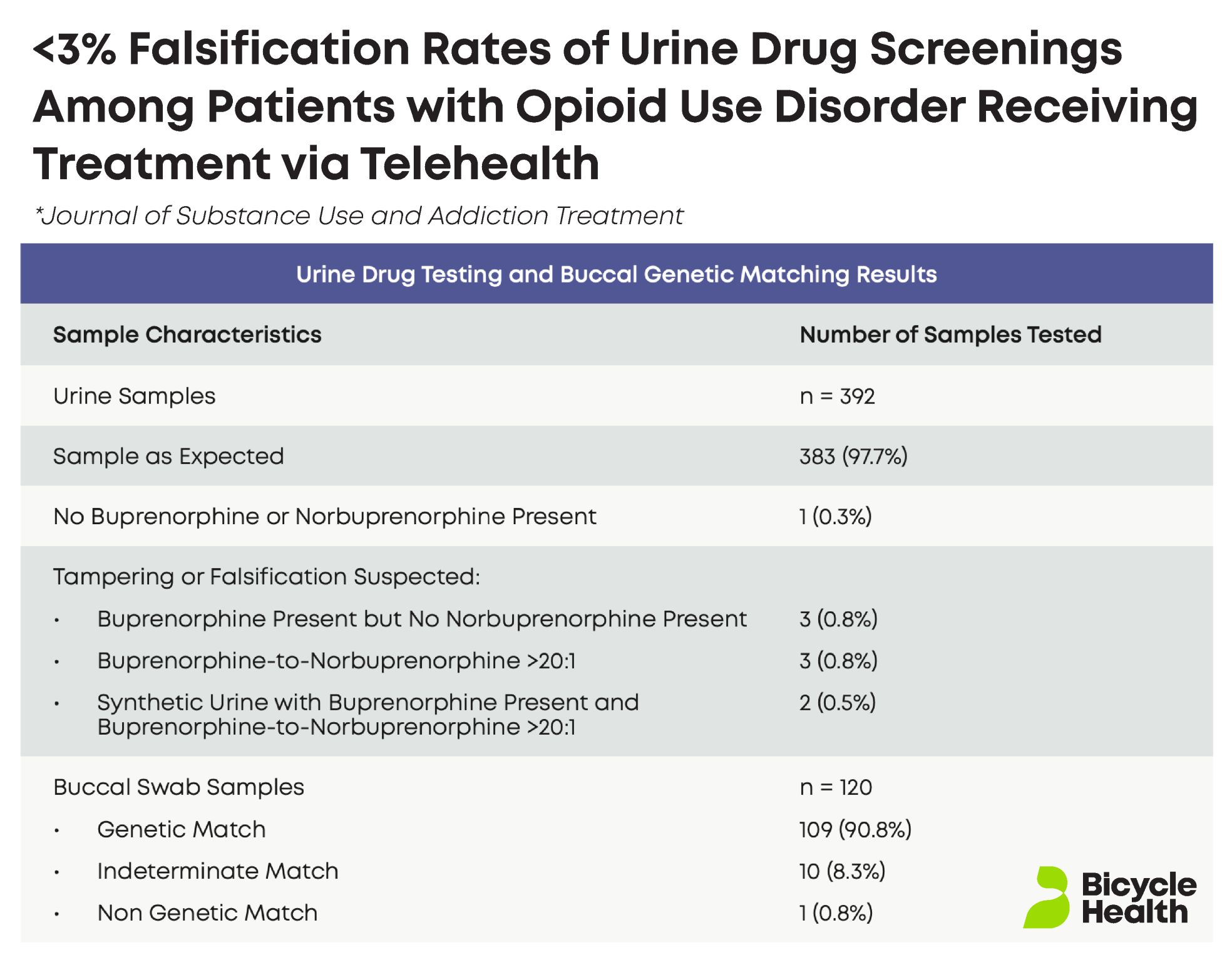 In 2022, we initiated research on the UDS process it developed for telehealth settings. The objective of the study was to determine the rate of falsification of UDS testing among patients with OUD in active treatment with buprenorphine via telehealth. In September of this year, the results of that study were published in the Journal of Substance Use and Addiction Treatment. This study is the first of its kind. The results clearly demonstrate that patients treated by Bicycle Health's telehealth OUD treatment program have a low rate (<3%) of urine test falsification. Download a copy of the complete white paper.

Mobilize Recovery
It was an honor to sponsor Mobilize Recovery at their 2023 national meeting in Washington, D.C. Mobilize Recovery is an annual experience that brings participants together to build capacity for organized community engagement for people in recovery, family members, and recovery allies. Its mission is to expand policy to support recovery, create connections to supportive services that are vital and lifesaving, and to engage affected individuals in meaningful action. Check out the highlights.
UCSF Award Nomination (Finals)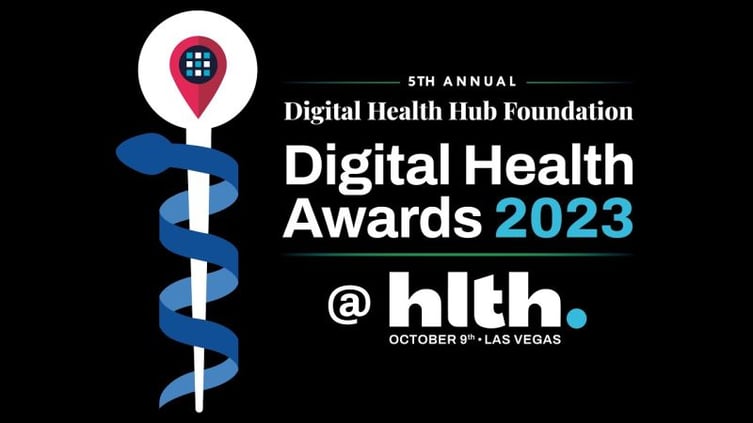 Bicycle Health was selected as a Finalist for the 2023 UCSF Digital Health Awards in the Best in Class track in the Mental and Behavioral Health category! The Digital Health Hub Foundation and Digital Health Awards recognizes the achievements of innovative health tech companies that are dramatically improving healthcare through the use of technology in the digital health industry.
Brian Clear Modern Healthcare Nomination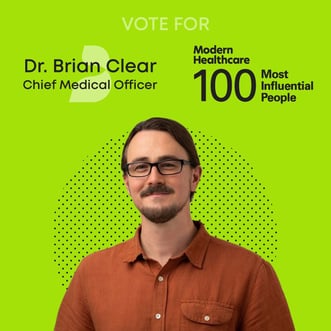 Our very own Brian Clear has been nominated for Modern Healthcare's 100 Most Influential People Awards.
The 100 Most Influential People in healthcare awards and recognition program honors individuals in healthcare who are deemed by their peers and the senior editors of Modern Healthcare to be the most influential individuals in the industry, in terms of leadership and impact. Honorees will be announced in December.
Bicycle Health in the News
The DEA's two days of curated listening sessions showcased ideas for how a special registration eliminating in-person evaluation requirements for medically necessary controlled substances might work, but the agency indicated a need for more specifics.

Bicycle Health Chief Medical Officer, Dr. Brian Clear, was on hand and presented on the issue:

"Specifically in addressing the opioid overdose crisis, telemedicine care has shown remarkable advantages over in-person practice for many patients, and to continue to build on that success, we need the ability to continue using controlled medications for OUD care through telemedicine." Read all about it here.

"Many patients prefer injections over taking pills orally every day. There are also clinical indications where injectable buprenorphine might be a better fit for some patients."

New Insurance Partners
In addition to working with providers like Anthem, United HealthCare, Cigna, Medicare and BlueCross BlueShield, Bicycle Health is pleased to welcome several new insurance partners, including:
Anthem Blue Cross Blue Shield of Colorado
Kaiser Permanente of Colorado
If one of these companies provides your health insurance, please let us know to transition your cost of care to your insurer.
Not sure if your insurance is accepted? Visit our Insurance Coverage by State page to view all partners. We're always extending our reach to work with more insurers and help people like you.
Previous Updates:
Bicycle Health and OUD Insights and News (Sept. 2023)