Saving Lives, Increasing Access, and Lowering Costs
Our program saves lives and dramatically decreases healthcare costs.
Independent research from Addiction Science & Clinical Practice, and PubMed showed healthcare costs for patients with opioid use disorder were 40 to 60 percent lower as well as a reduction in non-fatal drug overdoses of over 300 percent when patients are adherent to their medication for opioid use disorder treatment (MOUD) regimen.
Bicycle Health's care model has been studied by researchers and the results have been published in peer-reviewed journals. Several studies are pending, but the two published studies are available in BMJ Innovations and the Journal of Addiction Medicine.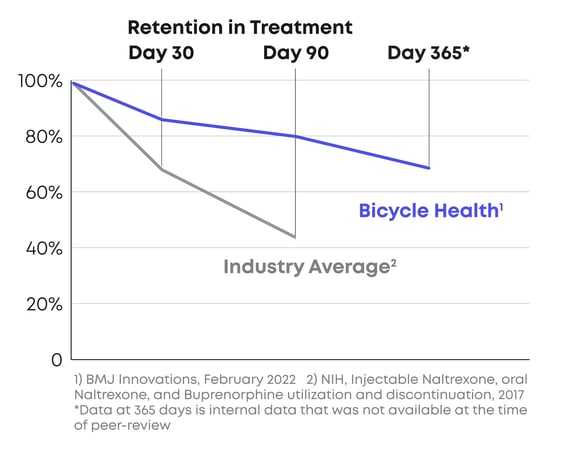 The key findings from BMJ Innovations were around our patient retention and "no-show" rates. In the area of retention, the BMJ study showed that 80% of Bicycle Health's insured patients remained in treatment at the 90 day mark, compared to an industry average of 44%, based on insurance claims. Regarding no-show rates, patients failed to attend their Bicycle Health provider appointments 9.5% of the time, compared to an industry average of 23 percent.

The findings from the Journal of Addiction Medicine were developed by RAND corporation and centered around the experience of patients who had received medication-assisted treatment for opioid use disorder in both an in-person setting as well as in a virtual/telehealth setting with Bicycle Health.

The study found that the majority of users were satisfied with the tele-OUD services offered by Bicycle Health because they were convenient and easy to use, they were able to receive treatment more quickly, and they found it easier to build a positive treatment community without facing in-person exposure to others with OUD.
Explore our treatment program
Learn more about how Bicycle Health works, who we serve, and how we leverage the expertise of both our medical and behavioral health experts to accompany those facing OUD during the stages of recovery.

Request a demo today to speak with the Bicycle Health team.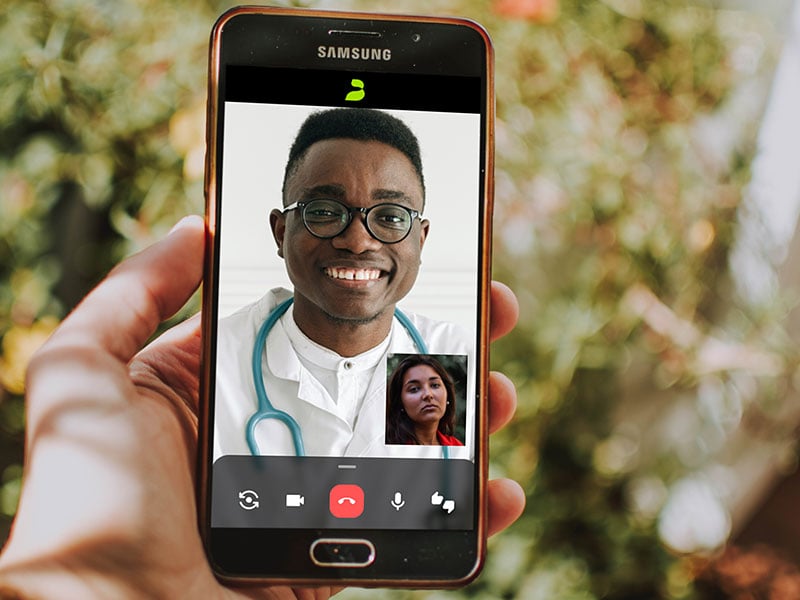 Fill out the form below to request a demo